The Momentum Foundation
A North West property company has launched a dedicated charitable trust and endowment fund to benefit local community organisations.
Momentum, which delivers integrated property construction, advisory, maintenance and management services, has established the Momentum Foundation in partnership with the Community Foundation for Lancashire and Merseyside (CFLM).
The company, which counts Grosvenor and Park Group amongst its clients, is the first Liverpool city region SME to establish such a dedicated foundation in partnership with CFLM.
The company intends to make the foundation sustainable by investing 25% of all corporate giving into an endowment, with 10% of the remaining funds ring-fenced to match-fund employees' personal fundraising for local charities.
The balance of corporate giving over the year will be distributed through grant-making to various charities.
The launch of the Momentum Foundation comes as the Liverpool-headquartered business celebrates its first year in operation, having grown from scratch to become a 10 people strong company over the last 12 months.
Directors Chris Bliss and Chris Renshaw founded the business in response to what they identified as a need for a multi-disciplinary centre of excellence which could deliver a range of advisory, construction, maintenance and management services.
The team includes professionals from across the built environment with expertise in retail, leisure, commercial and residential property development and management.
Mr Bliss said: "Establishing the Foundation is a reflection of our commitment to deliver social value beyond the intrinsic socio-economic impacts of our day-to-day business, which clearly helps to improve places and communities and contributes to the creation of prosperity."
Mr Renshaw added: "We want to start to bring to life our pledge to contribute to local communities and empower and encourage our staff to do likewise."
Karen Morris, Development Director for the Community Foundation for Lancashire and Merseyside, said: "Momentum is the first SME in the region to create a dedicated foundation in this way. It's a model which delivers benefits for both parties but, most importantly, for the communities in which we operate. We're delighted to be working with them and helping them ensure their giving delivers the greatest possible impact."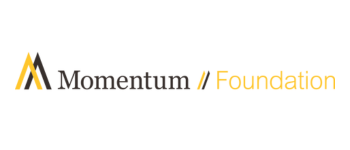 The Momentum Foundation will be managed by Community Foundation for Lancashire and Merseyside, Charity No 1068887.